Jamil (James) Dennis - Founder & Director - Pastor/Psalmist/Coach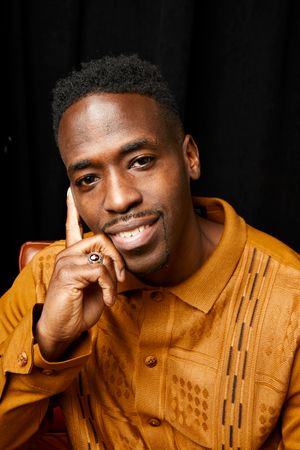 Hello and Thank you for taking time to visit our site. My name is Jamil (James) Dennis III and God has been gracious enough to let me start this Not-for-Profit organization (2013). I was born in Manhattan Kansas and moved to Brooklyn NY with my mother at the age of 2. My mother was a school teacher in NY for 30 years and is now retired. My father worked for the National Guard. The High School I graduated from is Benjamin N.Cardozo and I attended Nassau community college briefly following that. In 2012 God allowed me to get my degree in Business Administration from Medgar Evers College. During my time there I was also President of the schools Christiain Club (United Christian Fellowship currently known as Impact Movement).  In December 2014 I graduated, Magna Cum Laude,  from Nyack Christian College with a degree in Pastoral & Biblical Studies. I have also attended Nyack Alliance Theological Seminary to pursue a Masters in Divinity degree. 
        I am the grateful father of a 18 year old young man who is also the clothing designer/graphic, artist/mime director, and gymnastics coach for J.C.M. I also have a precious step-daughter who is gifted in liturgical dance and writing. They both have had the chance to minister through dance at the McDonald Gospel Fest in Madison Square Garden with their mother as well. Presently I am a single parent watching my son grow and prepare for College and life while his sister embraces adulthood with her fiance and child.
         The ministry of music has been my primary involvement within the church before and after my born again experience in November of 2006 (John 3). I have two gospel albums entitled R & B (Resurrected & Born Again), Paper Heart, and am currently working on my third Gospel Album  entitled Mountains & Valleys. Go to www.jahpierce.org for more information. While becoming a minister, Youth Pastor, Elder, and now Pastor I've always worked with youth, young adults, and adults. I was the state youth director for Metro NY Full Gospel Baptist Church until God called me to a pastoral position. I currently fellowship/pastor at One Kingdom One God along with the founding Pastors Pastor L. Walters and Prophetess/Pastor Tonya Walters. Outside of the church my occupation has been a Gymnastics coach at YMCA for 10 years. I genuinely love working with youth and young adults. This is one of the primary reasons we initiated our Gymnastics Program at Roy Wilkins/SQPA and our Basketball Program at J.HS. 210. We utilize these athletic activities as an evangelistic outreach effort to share the Gospel of Jesus Christ.
          This company was birthed out of passion to see lives changed by the power of Jesus Christ. Through music, sports, clothing, and preaching we strive to bring the Gospel to people. Compelled by the Holy Spirit to share this good news we plant and water seeds where God allows. The ultimate goal is revelation, salvation, reconciliation with God and his church through means of loving our neighbors as we love ourselves. 
Leonard Walters - Director-Pastor/Teacher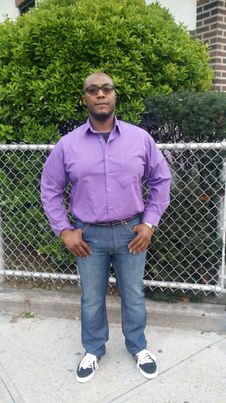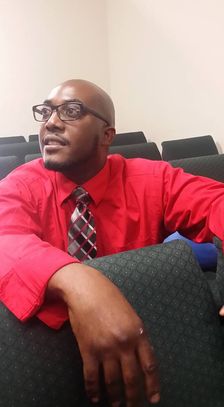 Pastor Leonard Walters, a native of Queens, NY, is the husband of Tonya Walters. During their sixteen years of marriage Ezra Walters, Ezekiel Walters, Zion Walters, Judah Walters, Blessis Walters, Adonia Walters, and Valiant Walters were born unto them, for a total of seven children.
         Pastor Leonard Walters accepted the Lord at age 15. In 2004, nine years later, he was called to be a teacher. Mr. Walters was mandated by God to teach His word in its entirety. Since then Pastor Leonard has obtained a Bachelors of Science in religion with a minor in Psychology from Liberty college. Leonard Walters faith in God can be seen in his day to day lifestyle. He is a person of integrity who demonstrates his commitment to God by living a life of obedience while placing God above all. Pastor Walters believes and teaches that if God is the "apple of your eye" you will love all that He loves and hate everything He hates.
          Pastor Walters believes love should be seen not just heard, and it is the children of Gods duty to live a life of love. He states "When ones love is derived from a heart of love it is no longer a sense of duty, because love desires to see the well being of others rather than one's own self." The vision The Lord has given Pastor Walters is for the unification of His Church. When the people of God stand in love, unity, and ensuring the will of God is carried out there is no room for schisms. 
Contact Pastor Leonard Walters:
 justhischristianministries24@gmail.com 
Tonya Walters - Director - Prophetess/Pastor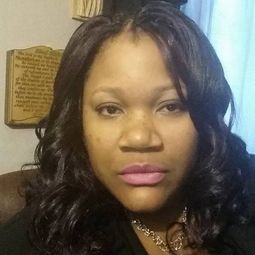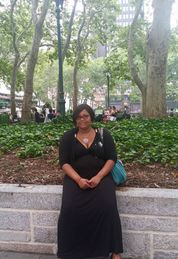 Prophetess Tonya Walters was born and raised in NY. Ms. Walters currently resides in Queens, NY. She has been the supportive wife of Leonard Walters for over 16 years and is the proud mother of their seven children. 
      From the time she was able to speak until now she has been a psalmist and prayer warrior. As a child she sang in well known church choirs. Now a highly faithful and earnest Prophet and Pastor, Tonya Walters constantly ministers through prophesy. pasturing, counseling, song, and every way the Lord leads her to. Her God given aspirations are being used by God to heal and change the nation as He directs her to inspire millions. 
      Pastor Walters is a honest woman of God who can be trusted. Her dedication to loving the people of God has impacted many people. Above all her relationship with God comes first and she guides others to "diligently seek" a closer relationship with Jesus for themselves as well. 
Contact T Walters:
Alexandra Cheron - Assistant Director - Former Worship Music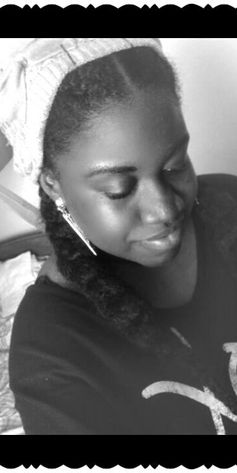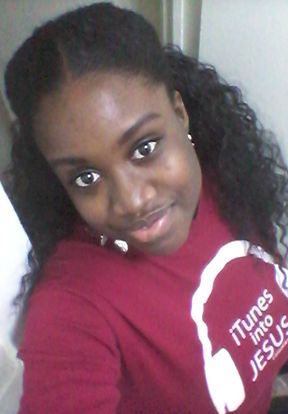 Hi Everyone!  My name is Alexandra Cheron, people call me Alex for short. I am the Worship Music Director for JustHis Christian Ministries, Inc. I was born and raise in Brooklyn New York ,with my two older brothers Pierre Richard and Frandzy Cheron, and my parents of Haitian descent, Rithe and Pierre Cheron. I am a Christian and I love the concept of self awareness and worshipping in spirit and in truth. I have been singing since I was four years old. I always enjoyed singing psalms for kids as a child and as I got older I grew to understand the power of lyrics and melodies, specifically in music that encourages, pierces  and transforms the hearts and minds of people for their good. I write music and poetry from time to time, I have sung in choirs (gospel for teens, Haitians mass choir and saved by grace ) and have even lead worship on occasion in my previous churches. I am currently a member of Remnant Worship Center International, under pastor Courtney Bradley.  I am a graduate of Medgar Evers College with a bachelors in Psychology and I am currently in Brooklyn College going for my masters in school counseling. 
To hear more about JCM's Ministry of Music Program contact me alexandracheron@yahoo.com 
Kyle Mayo - Assistant Summer Sports Director - Former Coach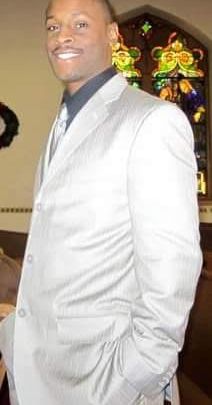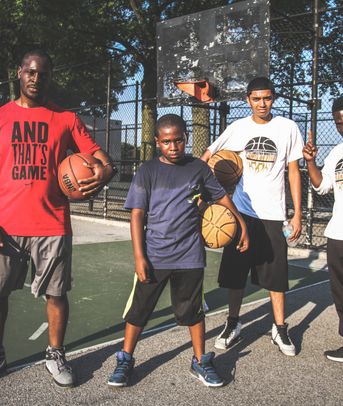 To God be the glory! My name is Kyle Mayo. I am the director of sports for JustHis Christian Ministries, Inc. I am the youngest of five children born and raised in Long Island, NY. I was introduced to church initially at a young age. When I turned 15 my friend invited me to church, Shiloh Baptist Church, where I gave my life to Christ. In 2008,  I graduated from SUNY Old Westbury with a Bachelors degree in Marketing. Presently I attend Queens College seeking a second Bachelors Degree in Nutrition & Exercise Science. I am an avid fan of a variety of sports. My favorite sports are basketball & football. in high school i played varsity football for 4 years. I currently live in Lynbrook, NY with my wife for 2 years. 
Sermon - The Heart of a Servant
Available October 30th 2019